Few Steps from Hotel to Pratunam Market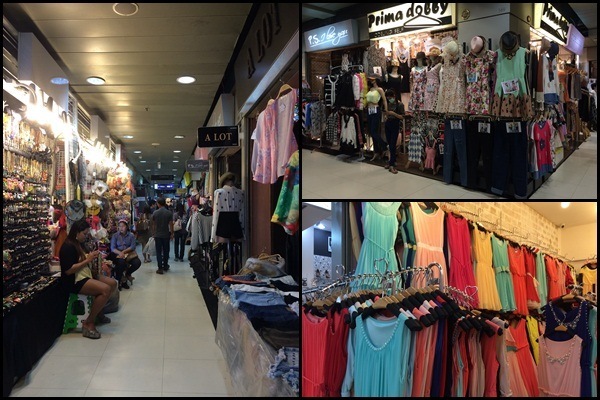 Pratunam is a shopping district in Bangkok. It is a major market area with thousands of fashion stores that sell wholesale with cheap prices guaranteed, especially if you buy in bulk. Pratunam is used in a broad sense here, and it also includes the areas of Victory Monument, Ratchathewi and Makkasan.
Pratunam Market is a jam-packed maze of alleys where tiny stalls are offering t-shirts, jackets, dresses, jeans, shorts, shoes and accessories, including many fakes. You also cannot miss the City Complex, a fashionable shopping mall marketed towards female teenagers and students, and Indra Square that has a more diverse audience. Shopping in Pratunam is not for the faint-hearted, as it is an unappealing area with massive crowds, pushy pedestrians and no air-conditioning. You can take a breather at the cooled Platinum Fashion Mall, that also has an excellent food court.
Do you know?
Most visitors know about the Chatuchak Weekend Market for cheap deals on clothing, shoes and accessories, but they miss out on Pratunam's daily sales. Pratunam is an excellent shopping area that can easily be reached on foot from Ratchaprasong. Most of the products available are on wholesale, so this is the place to go for some cheap bargains. Haggling is more important here than in other shopping malls, and things get considerably cheaper if you buy in bulk. Just don't forget about your baggage limit! Chatuchak has been serving a more diverse audience over the years, but Pratunam has kept a strict no frills approach. Everything looks cheap and is cheap, even cheaper than at Chatuchak.